DC'S FINEST MASONRY CONTRACTOR
If you are looking for a reliable and licensed masonry contractor then you need not look any further. DC's Finest Masonry Contractor has been serving the DC area for many years. Our team has the experience and knowledge required when it comes to just about any masonry related service that you can think of. The services that we provide are available for both residential and commercial properties. We would be happy to show you our portfolio of past masonry works that we have performed. Our customer service department is looking forward to your call today.
DC's Finest Masonry Contractor is an expert in all things masonry. We specialize in brick, block, and stonework to create the perfect look for any property or project you have planned. Whether it's a full-scale renovation of your home or just some minor landscaping work around the perimeter, DC's Finest Masonry Contractor has got you covered! With years of experience serving Washington D.C., Maryland, and Virginia, we are second to none when it comes to quality craftsmanship at competitive prices. We are fast, efficient, and reliable. And, every job is always completed to your satisfaction! Our professionalism starts during our free consultation where we will listen carefully to fully understand what you have in mind for your project. Then, once we know exactly how best to approach the project, we will give you a quote that is sure to impress you.
Expect the best from us, we guarantee it!
DC's Finest Masonry Contractor is a full-service masonry company that specializes in brick and stonework, including custom patios. Our team of professionals at DC's Finest Masonry Contractor has been building homes, schools, churches, and other important structures throughout the Washington Metropolitan area. With an impeccable reputation on our side, we're confident you'll be satisfied with any project we take on. We offer competitive pricing while still maintaining high-quality craftsmanship.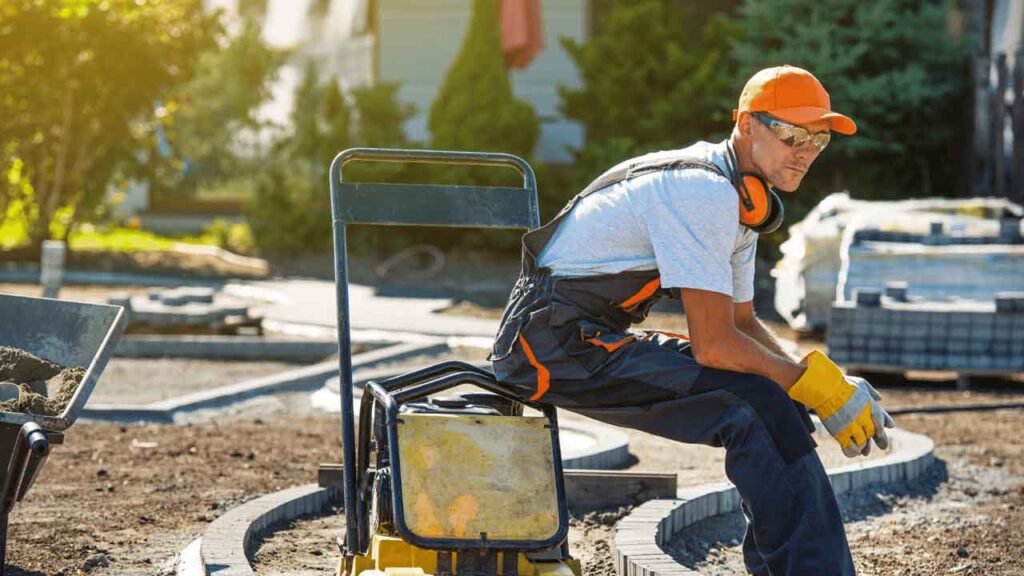 Quality Workmanship, Quality Materials
DC's Finest Masonry Contractor is a DC area company that specializes in brick, stone, and mortar installation. We have been providing residential homeowners with the highest quality workmanship. With our team of experienced masons at your service, you can rest assured knowing that all jobs are done correctly to industry standards. We offer competitive pricing on all services and are available for a free consultation.
Expertise in Commercial, Residential, and Industrial Construction
DC's Finest Masonry Contractor is a masonry contractor with expertise in commercial, residential, and industrial construction. We offer our customers the opportunity to work directly with an experienced project manager who oversees all aspects of your job from start to finish for added peace of mind. DC's finest masonry contractors pride themselves on building relationships that last long after you sign off on your new home or office space. If you're looking for a team of skilled professionals dedicated to delivering timely results without cutting corners, then look no further than DC's finest!
Our company is comprised of a family orientated team that has been providing masonry services throughout our entire careers. We pride ourselves on our efficiency, workmanship, and attention to detail. When you require masonry work we will ensure that we act quickly to get the process started. While our team is working on your site we will work diligently to ensure that the project is completed as quickly as possible. Our team works efficiently without compromising our superb attention to detail. We don't leave until the job is done perfectly and our clients are satisfied.
When it comes to masonry there is almost no service that we cannot provide. If you have existing masonry work where the mortar is compromised consider having one of our professional tuckpointing technicians perform service. This is a fantastic way to ensure that your brick will be waterproof and sturdy for years to come. Our team has many methods of repairing compromised masonry work. We are also available for new installation and masonry building projects. Our team has ample experience building brick walls, mailboxes, patios, and much more. If you require masonry help whether that be for repair or new builds, call our professional contractors today.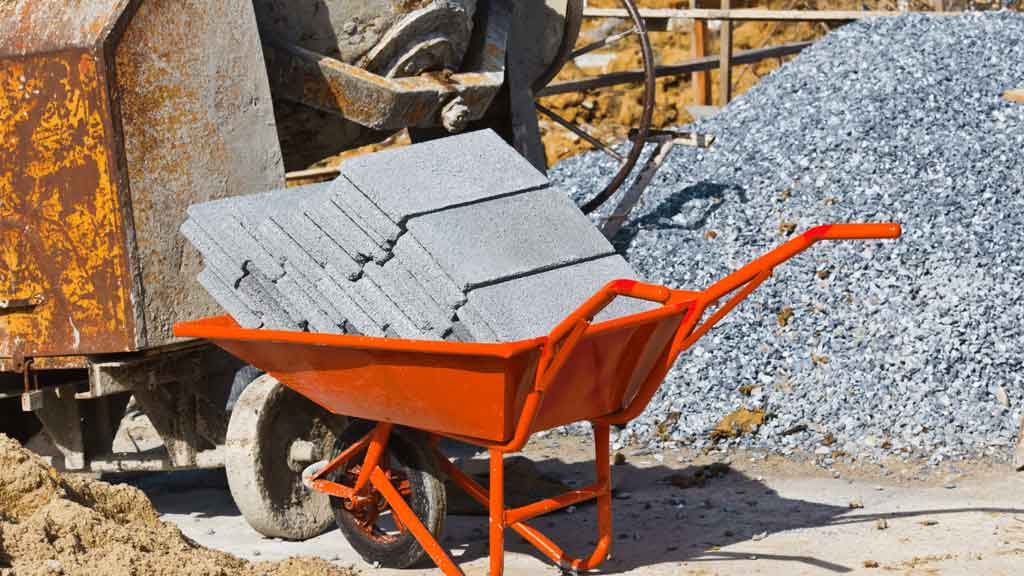 Brick Mason Near Me
DC's Finest Masonry Contractor is a full-service masonry company that specializes in brick and stonework. DC's Fine offers everything from residential to commercial jobs, ranging from new construction to restoration. We also provide services for chimney repair or removal of old fireplaces, as well as the installation of hardscape features such as patios and walkways. At DC's Fine, we are dedicated to providing exceptional service and craftsmanship that is second to none.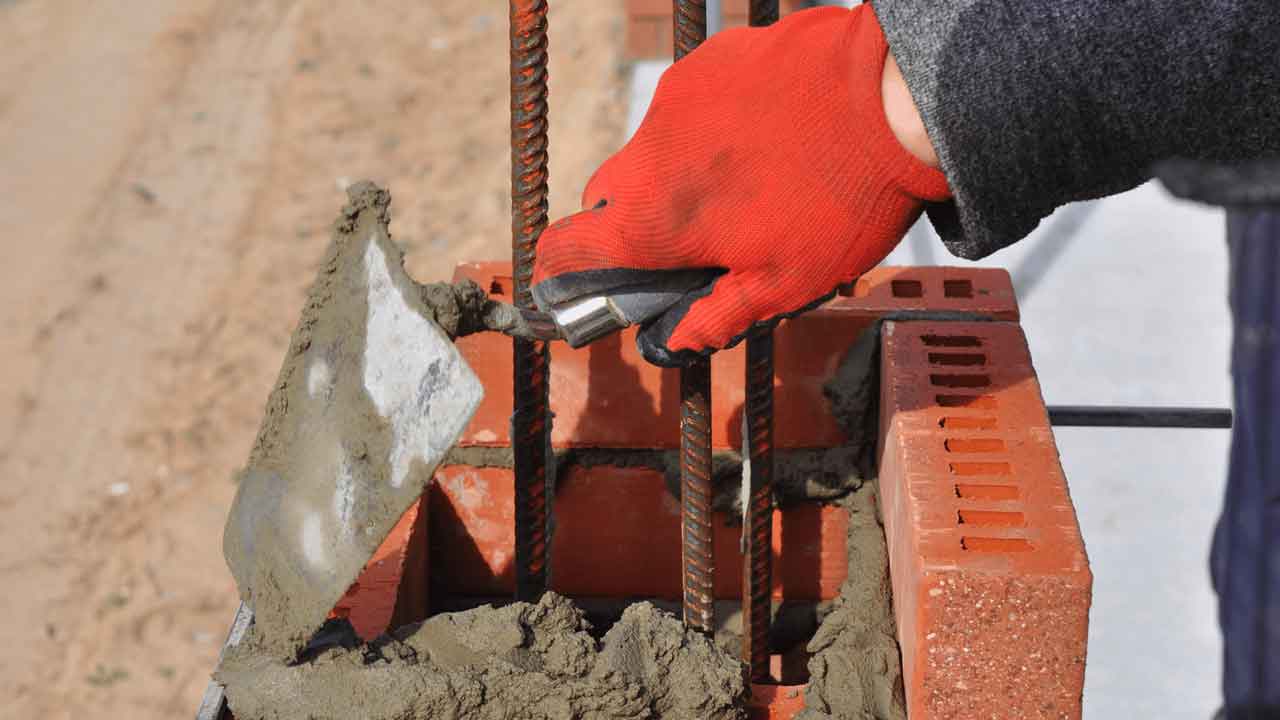 Tuck Point Brick
Tuck Point Brick is a brick that has been cut to be used in Tuckpointing. Tuck Point bricks are not just used for Tuckpointing, they may also be used as an attractive and decorative form of the mortar joint. Tucking the joints with Tack Point Bricks offers strength and durability while maintaining a pleasing appearance. The use of Tack Point Bricks can help you save money on your project since it requires less material than other types of masonry work due to its precision cutting which means there will be fewer pieces required by about 25% or more when compared to other brick products like bullnose bricks, common bond bricks, etcetera.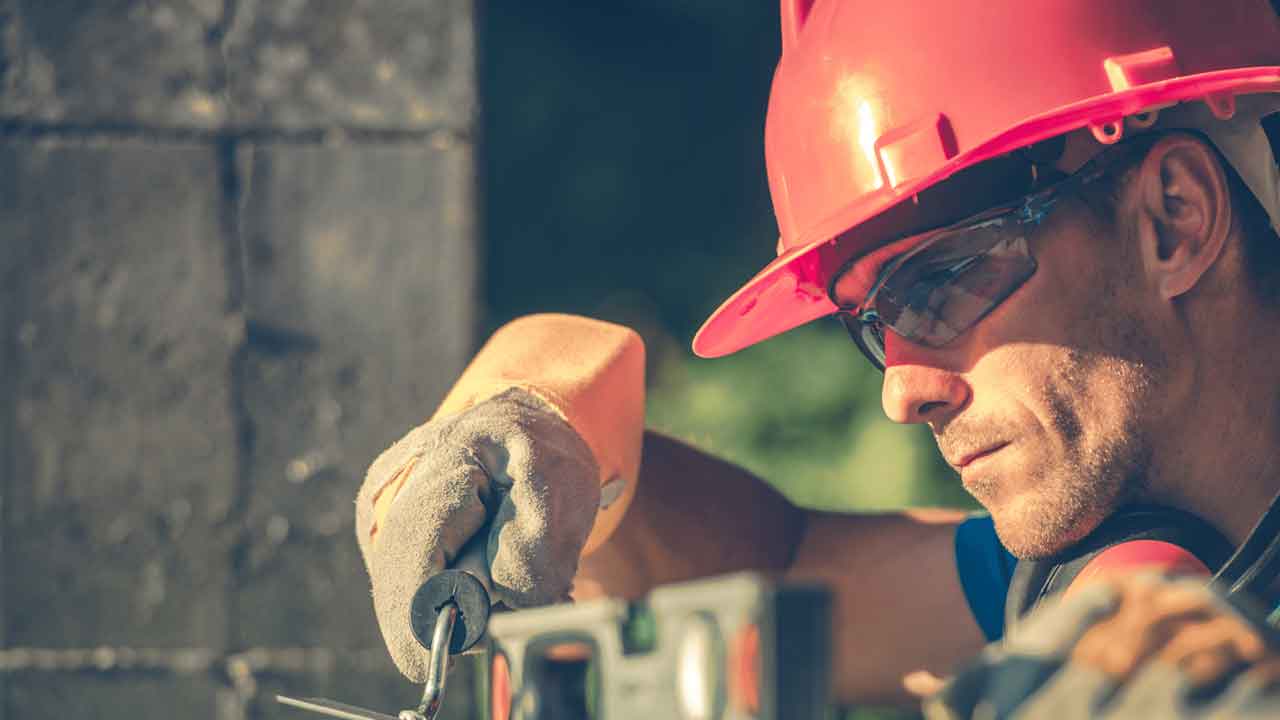 Masonry Companies
Masonry Companies can be a great solution for homeowners who need to have their mortar repaired or wish to create an outdoor living space. Masonry companies are skilled in both masonry and landscaping, so we're able to provide the expertise that most people require when building a patio, walkway, or another type of exterior feature.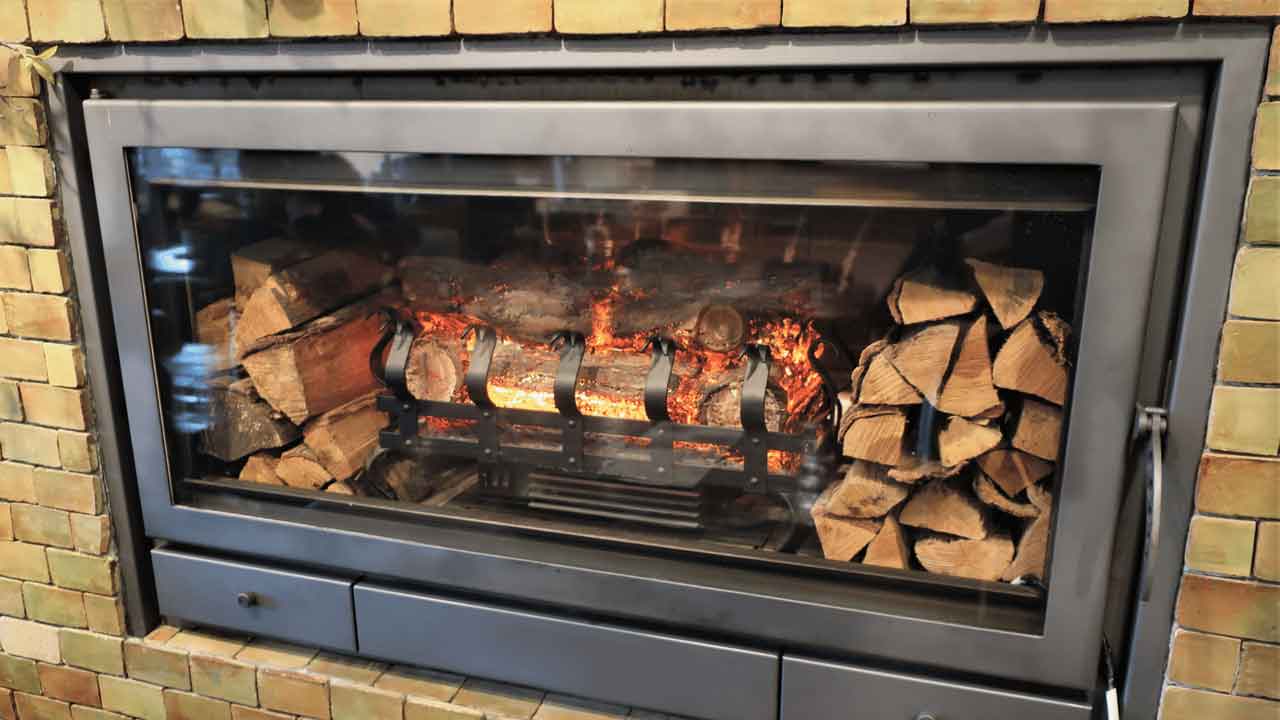 Brick Fireplaces
Brick fireplaces are a great way to add aesthetic and function to your home. Brick can be used in any room; it is versatile, beautiful, and durable. DC's Finest Masonry Contractor has been providing brickwork and we specialize in residential projects for both new construction and remodeling jobs. Our team of masons will handle the entire project from start to finish so you don't have to worry about anything! Whether your needs are simple or complex, our professionals use their years of experience coupled with the latest techniques available today so that every job is done right.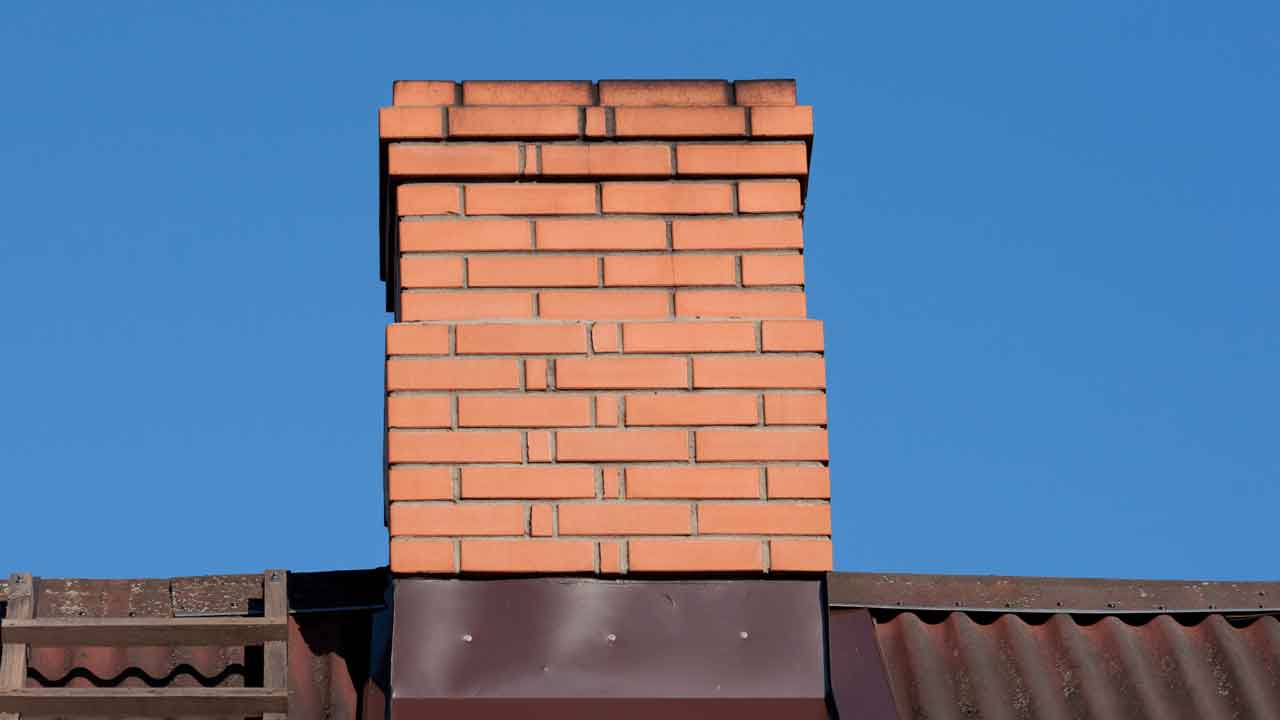 Brick Chimneys
Brick chimneys are an essential part of any home or building structure. Brick chimneys provide a warm and cozy feeling to the home, but they also serve as more than just decoration. Brick chimneys can be used for ventilation purposes in addition to fireplaces, which need proper venting systems installed by professionals like DC's Finest Masonry Contractor. Brick chimneys should last up to 100 years with regular maintenance services provided by DC's Finest Masonry Contractor every few months during the winter season when your chimney is most vulnerable.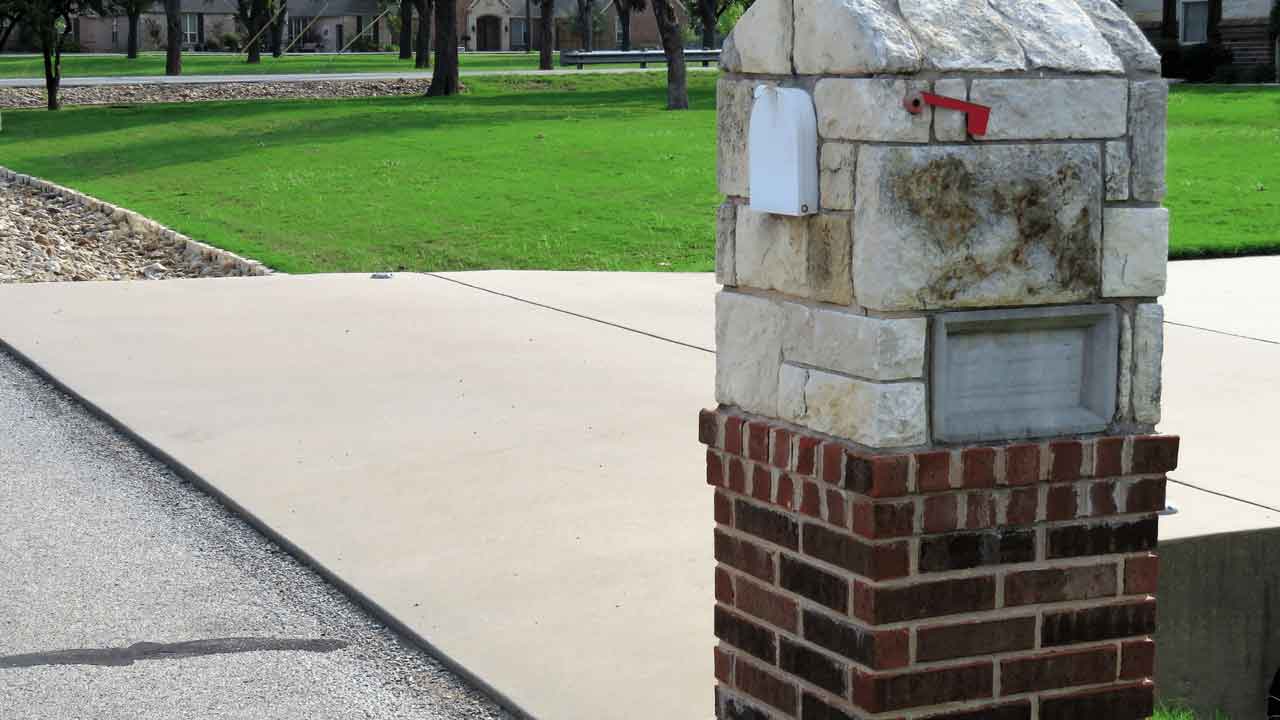 Brick Mailboxes
Brick mailboxes are an attractive way to express your style on the exterior of your home. Brick is one of the most durable building materials, and it adds a classic touch that will never go out of style. Brick mailboxes provide high-quality protection for letters and packages from the elements with their durable brick construction, yet they also offer beautiful views through their glass windows at the front or back. Brick Mailboxes by DC's Finest Masonry Contractor can be customized to match any architectural styles you may have in mind; whether traditional or contemporary there is no better choice than a brick!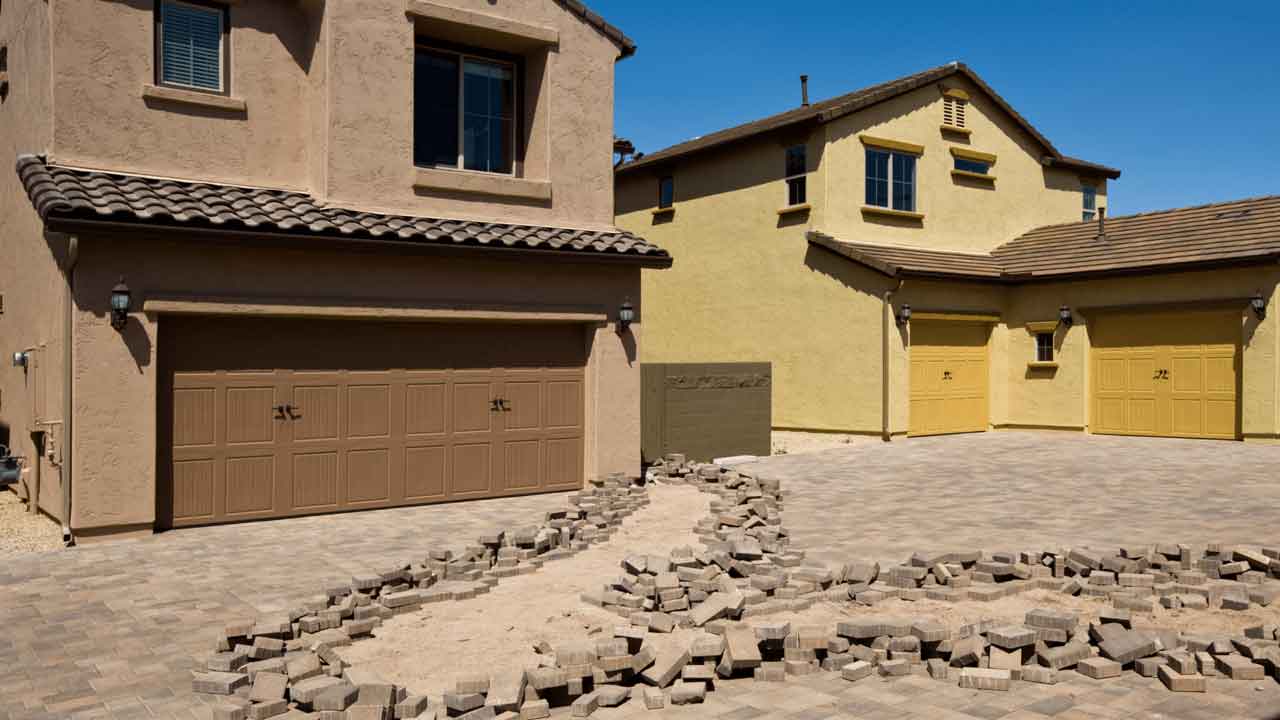 Driveway Installation Service
Driveway installation service is a great way to make sure that your home will stand the test of time. Driveways are made from concrete and asphalt, so they lack natural resilience like wood or stone. Driveway installations can be costly, but it's important to find contractors who offer affordable prices for such services. The DC's Finest Masonry Contractor offers driveway installation services at competitive rates in Maryland and Washington D.C. If you need more information about their work or would like an estimate on what this cost might look like, don't hesitate to reach out!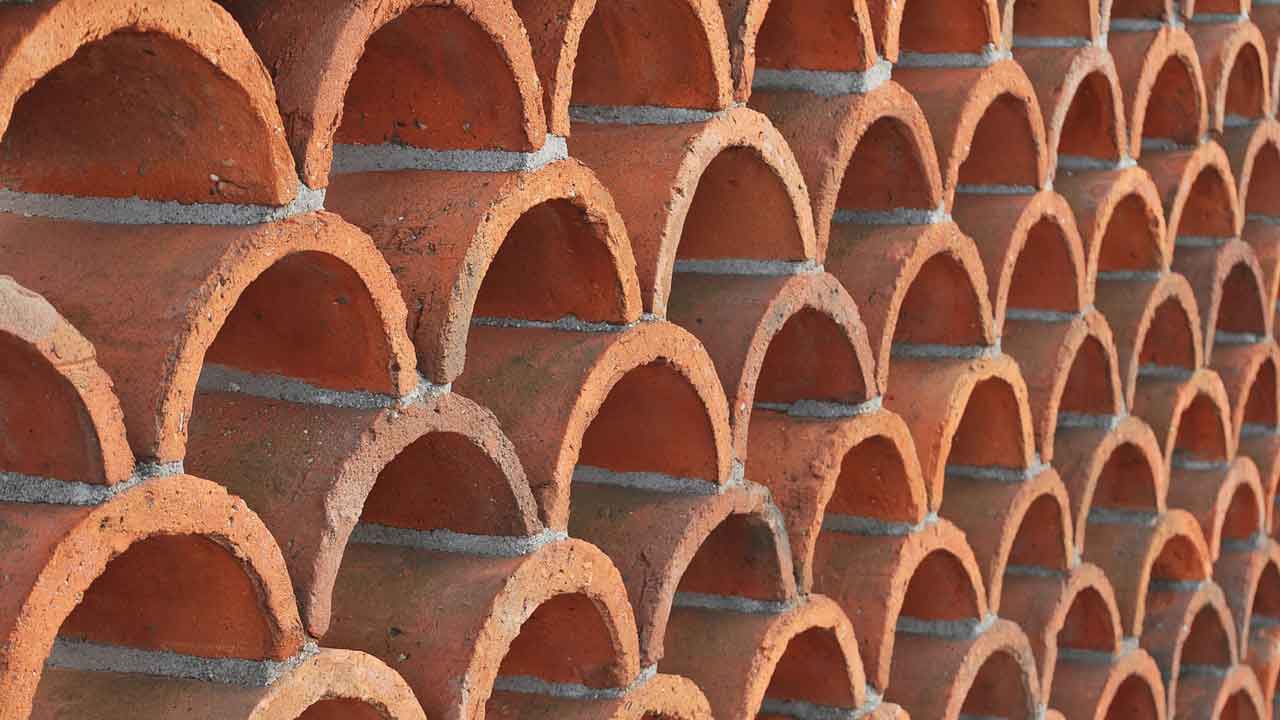 Decorative Brick Walls
Decorative Brick Walls are full of character, elegance, and charm. Decorative brick walls can be used for several different purposes including exterior siding or interior partitions to create an inviting ambiance that is both welcoming and serene. Decorative brick walls also help to control sound transmission which makes them perfect for use in noise-sensitive environments like libraries, schools, hospitals, or churches where people need peace when they study, sleep, or pray. Consider using decorative bricks as the finishing touch on your next project!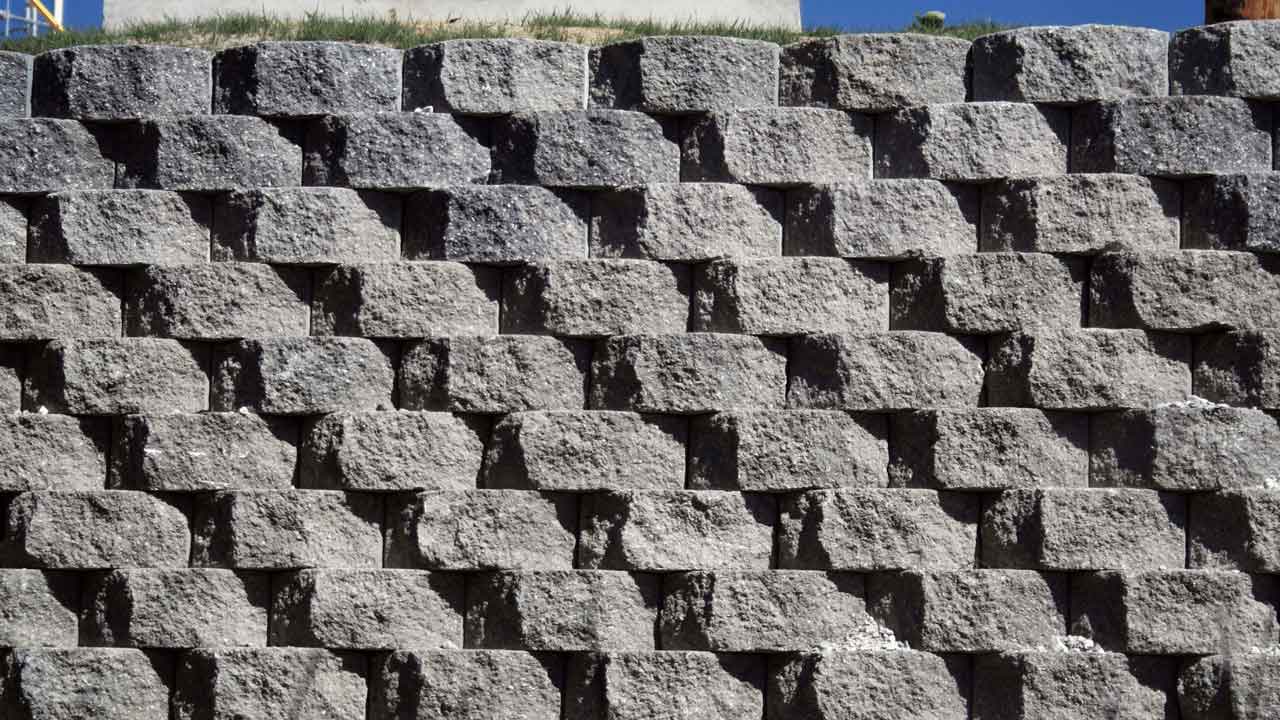 Retaining Walls
Retaining walls are an excellent way to keep your land from eroding and ensure that it is level. Retaining wall construction can be a complicated process, so you'll want the help of DC's Finest Masonry Contractor. We have years of experience in retaining wall installation, so we know what we're doing. Retaining walls also provide aesthetic benefits by adding organic beauty to any outdoor space or garden area.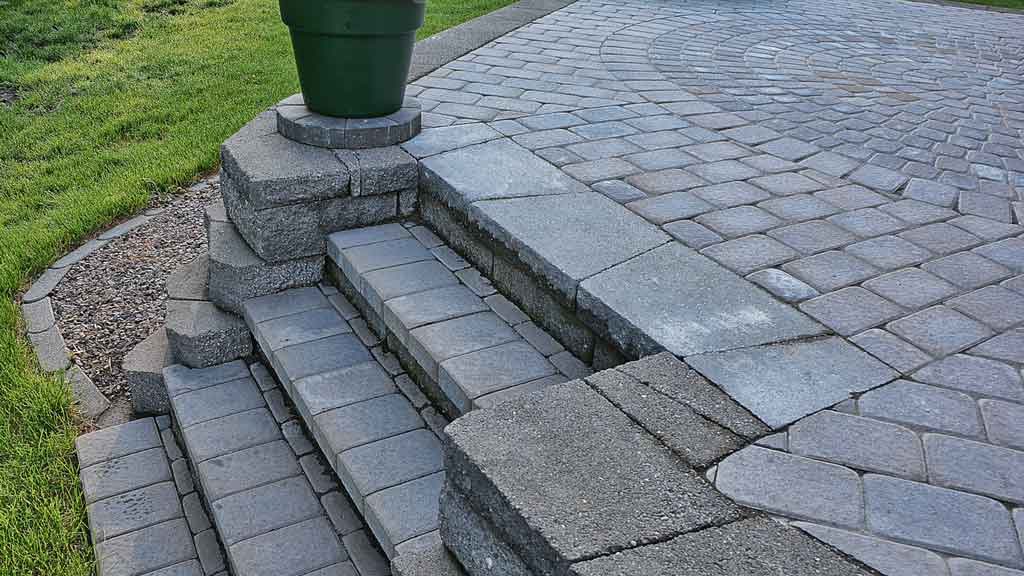 Brick Paver Steps
Brick pavers are an attractive option for homeowners who want to improve the appearance of their yard. Brick steps provide a smooth walkway that is perfect for keeping your feet dry, even when it's raining or snowing outside. Brick pavers also help protect against wear and tear on grassy areas since they can be walked upon without turning them into muddy messes. With DC's Finest Masonry Contractor you'll get quality workmanship at competitive prices so don't hesitate to reach out!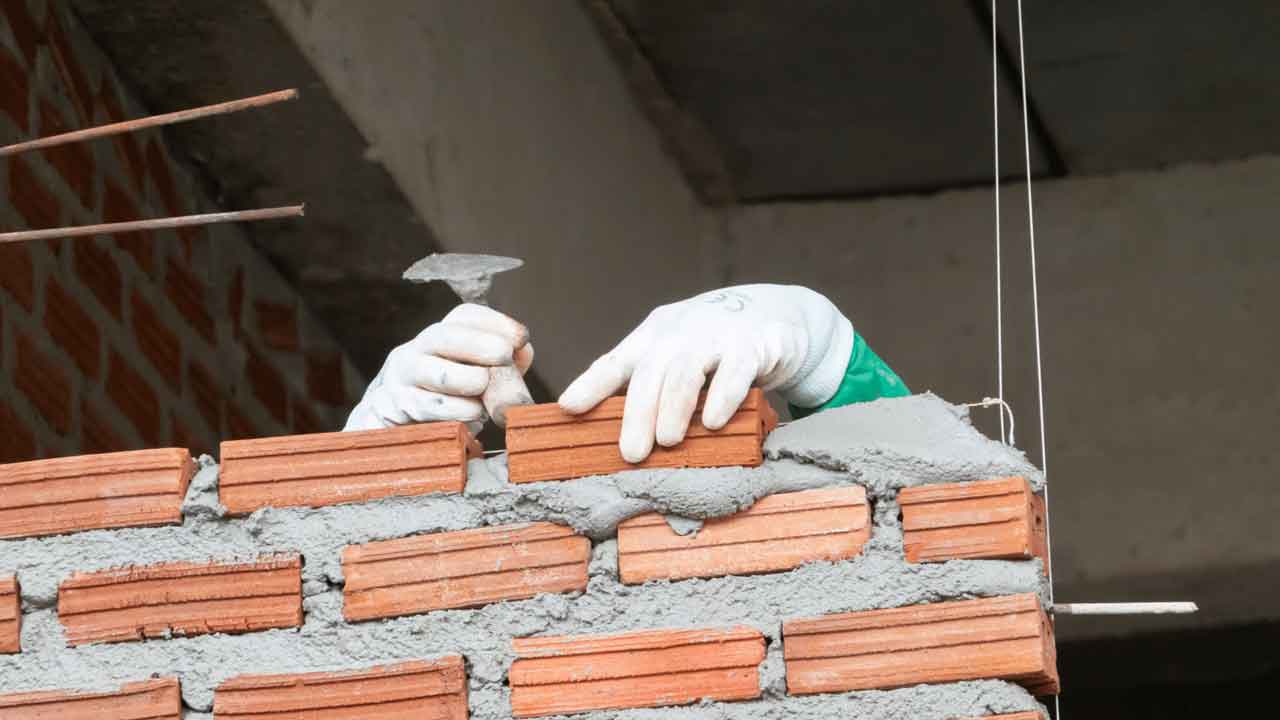 Tuckpointing
Tuckpointing is the process of repairing cracks in brick, stone, or concrete. Tuck pointers use mortar to fill these cracks and restore a building's aesthetic appeal. Tuckpointing requires excellent workmanship because it involves the careful matching of original materials for an authentic appearance while still meeting modern needs. Tuckpointing can be done on nearly any type of structure including residential homes, churches, schools, office buildings, and more!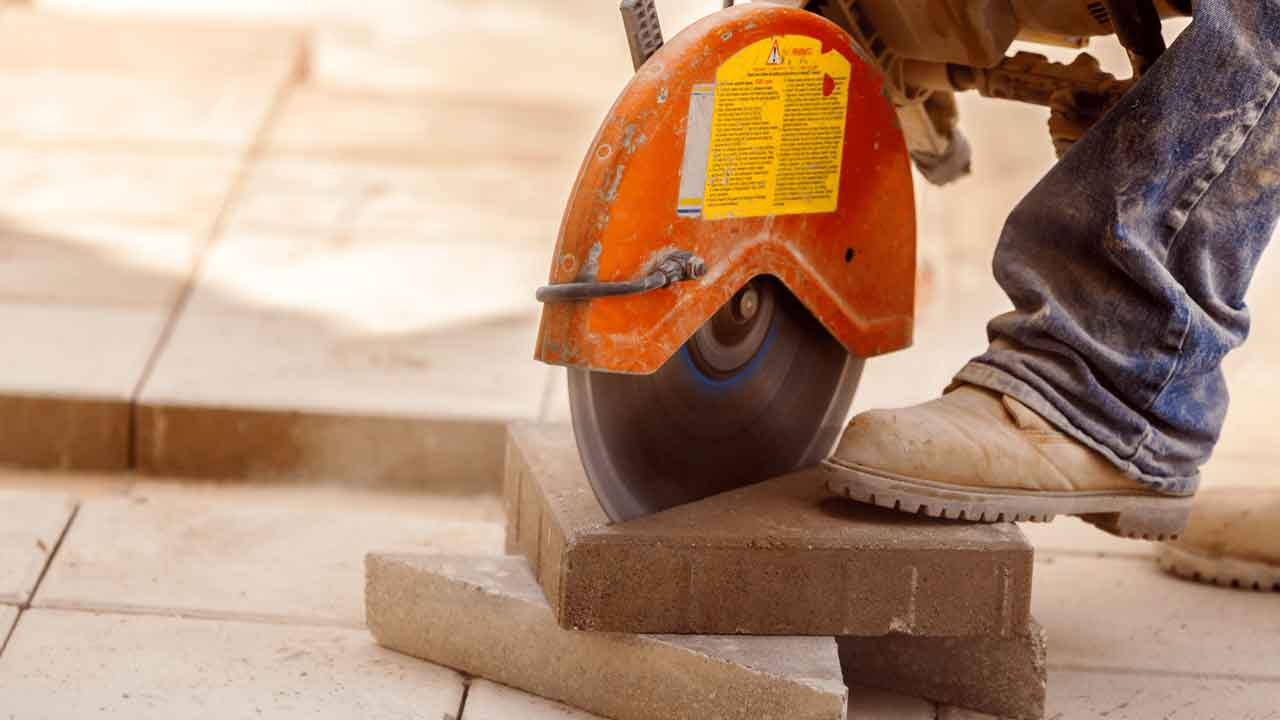 Brick Paver Installers
Brick Pavers are a beautiful addition to any property. Brick Paver Installers can help you with your installation needs. Brick paver installers offer services for both commercial and residential properties in Washington DC, Virginia, and Maryland. Brick pavers add beauty while protecting against water damage from rain or snow runoff that might cause foundation cracks over time. Brick paver installs also provide the perfect opportunity to improve curb appeal by adding color contrast between the brick pavers themselves as well as their surroundings such as walkways, patios or driveways.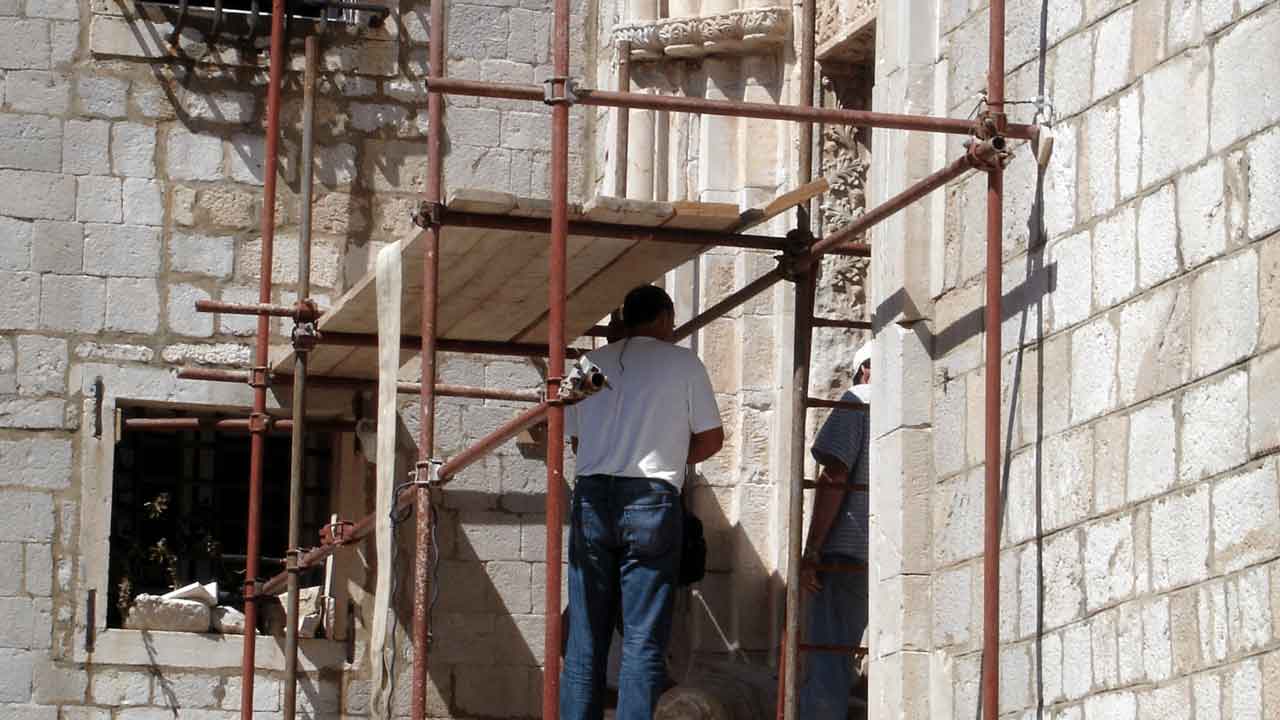 Brick Restoration
Brick restoration is the process of restoring brick to its original condition. Brick can deteriorate over time due to regular wear and tear, as well as environmental factors such as pollution or moisture damage. Brick restoration helps maintain the integrity and beauty of your historic building by preserving it for future generations. Brick restoration services are available in all major cities across Washington, so if you're looking for an expert masonry contractor near you, we've got you covered! Let our team help restore your old bricks with professional craftsmanship that offers lasting results at affordable prices.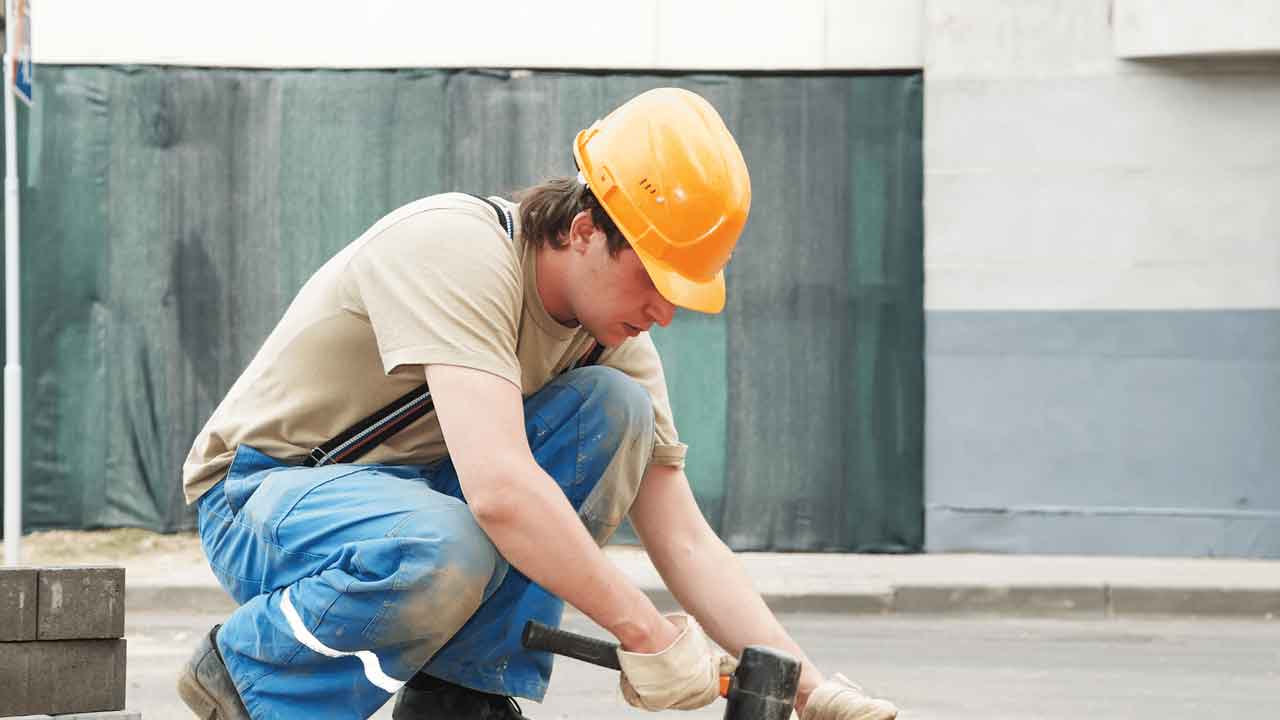 Brick Mason
Brick masons are skilled tradesmen who have been building walls and laying bricks for centuries. Bricklaying is a traditional skill that most people take for granted, but it's an art form worthy of study. Bricklayers have to know how to set the correct height on their mortar joints so they can smooth out any unevenness in the wall with a trowel before applying a second layer of brick or mortar. They also need to be able to measure distances accurately because there's no room for error when you're working without scaffolding, ladders, or other safety equipment. Brick masonry skills require years of training and experience—and if you want DC's finest brick mason services.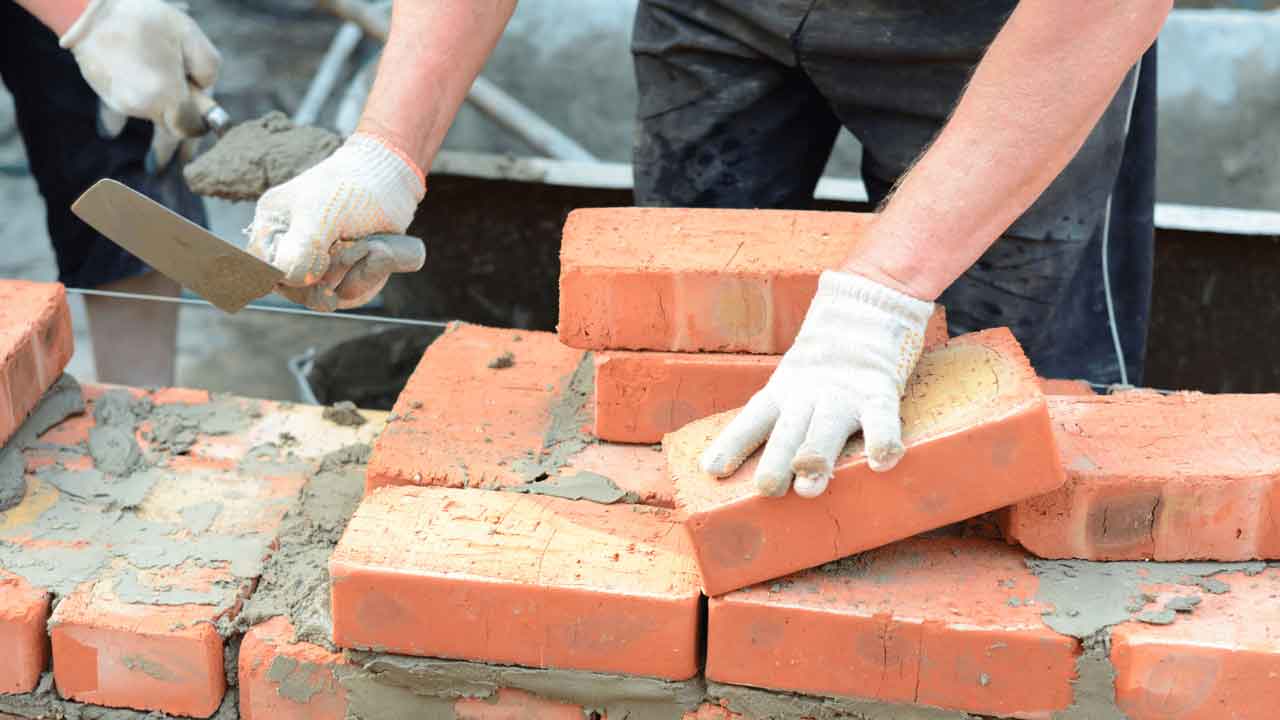 Masonry Contractor
Masonry is a centuries-old craft that continues to be used today in new and innovative ways. Masonry Contractors can provide expert advice about the best type of masonry for your project, as well as installation services. Masonry may also include brick, stone, precast concrete, or ceramic materials depending on what you envision for your space. Masonry contractors are skilled artisans with many years of experience who have learned all there is to know about building with this versatile material.
DC's Finest Masonry Contractor is one of the DC area's leading masonry contractors. We specialize in all types of stone and brickwork, stonework restoration, patio design/installation services, foundation repair or replacement with concrete piers, walkways, and patios. Our team of masonry contractors offers complete construction services that will achieve your satisfaction when it comes to your masonry needs. Call Us Today and start working with our Experienced Masonry Contractors.
"I have worked with DC's Finest Masonry Contractor on several occasions for brick restoration. Their team is incredibly friendly and professional. I call them again and again because the results they provide are breathtaking."
"DC's Finest Masonry Contractor constructed a new brick wall on my property. I was very impressed with how quickly their team worked. They left absolutely no mess behind and the wall that was constructed was exactly what I was looking for."
"I noticed that most of the mortar on one of my brick walls was decaying and rotting. I could tell that some moisture was getting into the cracks as well. DC's Finest Masonry Contractor's professional tuckpointing and brick restoration services fixed the problems very quickly."
DC's Finest Masonry Contractor is a masonry contractor in the DC Metro area. We specialize in brick and stonework, as well as exterior cladding for commercial or residential properties. Our services include pre-construction consultation, project management, site preparation, installation of materials and finishes to meet your specifications, clean-up after the completion of job sites, and more! Contact us at 202-933-8910 today for a free estimate on any one of our many products or service offerings!